Astatula Baptist supports many missionaries who minister throughout the nation and around the globe. There are also opportunities throughout the year to reach out to our community with the Gospel of Jesus Christ.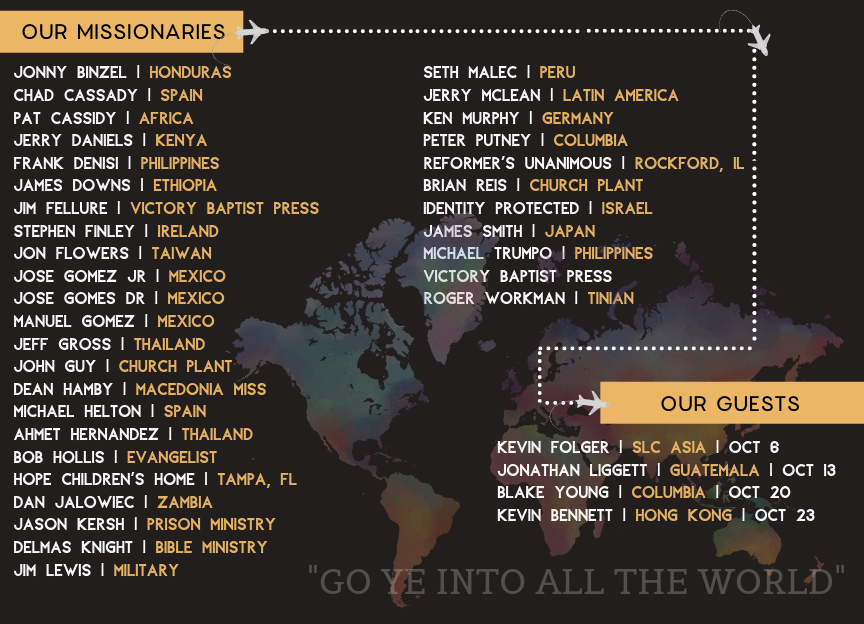 MISSIONARIES SEEKING SUPPORT
Thank you for your service to the LORD and zeal for missions! We receive a lot of missionary requests here at Astatula Baptist Church and we are thankful so many men and women of God are allowing themselves to be used to spread the Gospel abroad! We feel extremely blessed that God allows our church to currently support 35 missionaries and ministries. Although we are not currently in a position to take on new ministries at this time - we are always open to receive new information and we keep all requests so that we may review them when the time comes that we are able to expand our missionary support. May the Lord bless you and your family as you endeavor to serve Him.
You may send your information packet to this to
[email protected]
with the
Subject: Missionary support request
.
Please include your statement of faith with your information about your ministry.